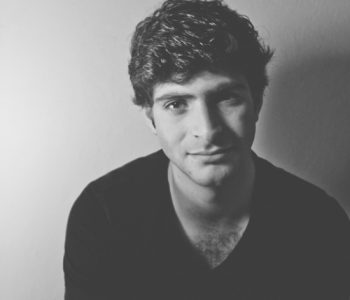 Shakespeare? To be honest, I was a little out of my depth! I'm about as cultural as Vegemite mixed in with 2 Minute Noodles (gourmet cooking, right?). Regardless, I was keen to learn more about Actor, Director, Improviser and Shakespeare enthusiast Oliver Burton. It was time to dive into a world that I know very little about.
Graduating from The National Institute of Dramatic Art
(NIDA),  Oliver is best known for his acting, theatre performances and involvement in companies and projects such as The Post-Haste Players, Sport for Jove, and Impro Australia's Theatresports School Challenge. In addition to the world of creative arts, Oliver is a voice artist, MC and host for various projects and events. He has a diversified portfolio of work and he's always ready to take on the next opportunity that comes his way. We hung out at Oliver's apartment in Sydney chatting about his earlier beginnings, his desires to be creative, and the hustling he does to make ends meet. This is all to ensure he lives the life of ...
Read More
The Andy Social Podcast is regularly aired audio podcast hosted by Australian musician, Andy Dowling. Listeners can enjoy Andy's ongoing quest to learn about himself and the world around him through stories and conversations with numerous guests, from all walks of life. Regardless of your background and interests, there are numerous lessons and learnings in every episode that transcend many niche interests and backgrounds.