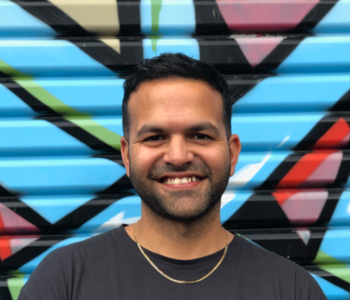 Zac Smith-Cameron is an illustrator, designer and most recently becoming a podcaster. Working under his
'I am Zac'
moniker, Zac has been creating a wide range of illustration art for the past several years. While a large portion of his work online are simple, striking piece of comic art, Zac has also lent his skills to some pieces that hit close to home for me, such as LORD's "
What Tomorrow Brings
" cover art and "
The Andy Social
" podcast logo. Both of Zac's incredible creations that I can say have become favourites not only personally but to many other people who now own many pieces of merchandise/music that are now adorn with his art. Art is one of those things that I keep talking about and never do myself. Looking at the achievements of others, I often find myself saying that I could never do what they do. Zac is no exception to this way of thinking that I hold onto, however this chat is another example of where simply 'showing ...
Read More