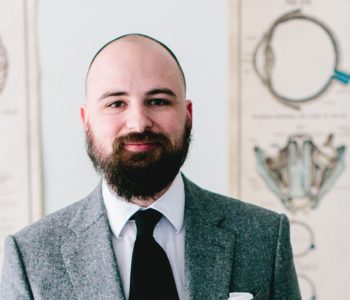 Unless you're from the US, you might not be fully acquainted with Jesse Thorn. Public Radio Broadcaster extraordinaire and OG podcaster, Jesse has interviewed and had conversations with thousands of people over the years from the upper realms of fame to the every day unknown.  Kicking off his career in broadcasting working for the University of California campus radio station KZSC, Jesse launched the popular 'The Sound of Young America' show which later turned into a podcast in 2004 distributed through National Public Radio and eventually re-branded as
"Bullseye"
in 2012. Like many of us with a podcast, one is never enough and Jesse is no exception.  These days Jesse not only has his own podcast network days called
"
Maximum Fun"
, but he is also hosts several shows including
"Judge John Hodgman"
and
"Jordan, Jesse, Go!"
  You know how I mentioned that Jesse is an OG podcaster? He's literally been doing it since it became a "thing". In fact, Jesse's influence in podcasting lead him to visit good friend
Marc ...

Read More