Sindy Sinn's clients have included The Misfits, Parkway Drive, CJ Ramone, Young Henrys, Universal Music, Sydney Fringe Festival, Tropfest, and almost every worthwhile pub/bar in the Inner West of Sydney (see Mary's, Courthouse, Vic on the Park, etc). Of course, this is just scraping the surface but it's clear that Sindy's services are in high demand.
Starting off creating artwork for the bands he played in, Sindy has built himself businesses as not only a freelance illustrator but also creating Snake Eyes Studios (which is nestled in the Young Henrys Brewery compound), co-founded Death Patches and has recently co-launched a kids clothing line called Nightcrawler Co. Yes, he's a busy guy.
Thanks to the hospitality of Sindy and the Young Henrys crew, we sank a few ales and hung out in Snake Eyes Studios to talk about how on earth he's managed to get all of these amazing opportunities and to have his work associated with some of the world's best.
In my opinion, Sindy is living the dream. Not only has he created businesses that stem from his love of illustration, but he's been able to do it in a way that is immersed in his lifestyle of music, beer and great times.
Got a kid? Know someone who is about to have a little one? Get on over to Nightcrawler Co and show everyone else up with your uber awesome rock/metal baby gift!
Show notes
Follow Sindy via Main Website | Facebook | Instagram | Twitter | Tumblr | LinkedIn | Spotify | YouTube |
Follow Snake Eyes Studio via Main Website | Facebook |
Follow Nightcrawler Co via Main Website | Facebook | Instagram | Twitter |
Follow Death Patches via Main Website | Facebook | Twitter | Instagram |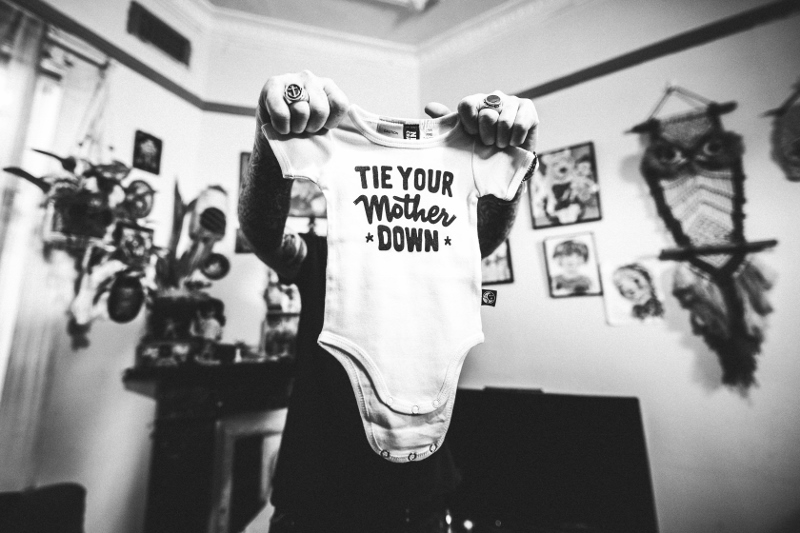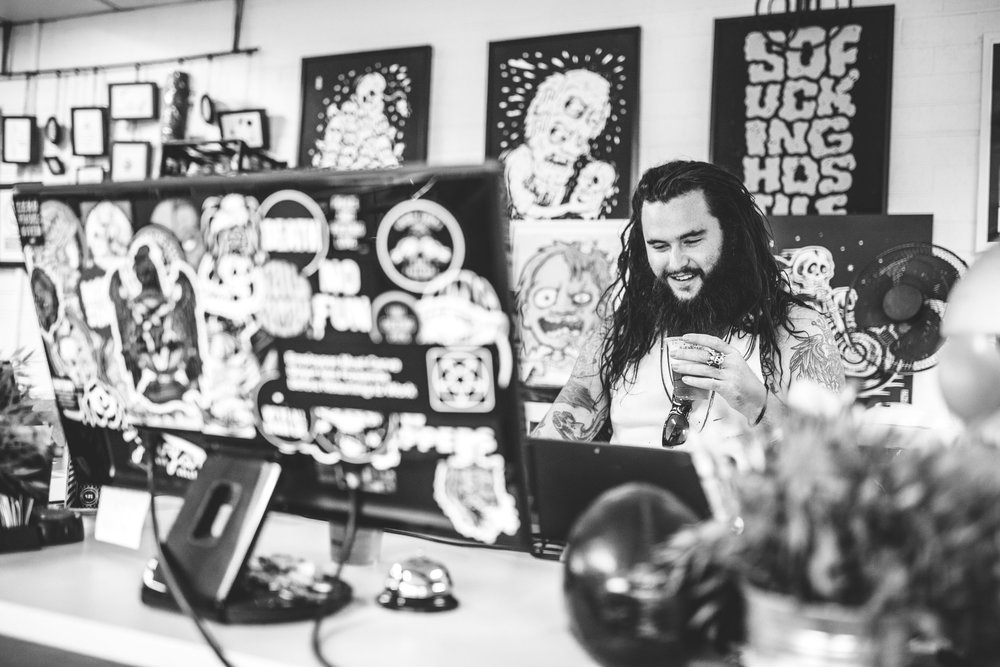 Photo by Billy Zammit