Mortal Sin are legends in the Australian metal scene. They are the only Australian band to have played with each of the Big 4 (Metallica, Slayer, Megadeth and Anthrax) as well as Testament, Exodus, Kreator, Sepultura to name a few (shall we call it the Big 8?). Through classic albums such as Mayhemic Destruction and Face of Despair they grew to become one of my most respected bands in the early years of Aussie metal and the whole genre of thrash metal.
It's been 30 odd years since the inception of the band and I recently caught up with frontman Mat Maurer to recount the bands early beginnings, how he met drummer Wayne Campbell on a train from blasting Judas Priest through his ghetto-blaster, begging local promoters and bookers to let a thrash metal band jump on shows (note: there were no other thrash metal bands around at the time – they had to do a lot of convincing!), posting their album off to the UK and being discovered by a major label by accident in a London music store….
… sorry, I had to take a breath there. It gets better!
We then cover the band getting signed to a major label, the opportunities they received and didn't receive, the infamous first ever Metallica Australian tour and their achievements into the early 2000's before they disbanded.
This is a great chat with one of Australia's legendary musicians and someone that many Aussies musos and metal fans idolised in the years after Mortal Sin broke into the spotlight. The guys paved the way for many other great metal bands to follow in their footsteps. If you're a muso and a fan of Mortal Sin, you should get a lot out of this one!
Lots of links below to check out some historical footage of Mortal Sin and be sure to track Mat down and demand some more Mortal Sin merch and goodies. No doubt he has some stuff laying about that us fans would love to have!
Show notes
Follow Mortal Sin on Facebook
Listen to Mortal Sin on Spotify and check out my Aussie Metal Spotify Playlist.
Article – The Inside Story of Metallica's First Australian Tour
Episode 107 of The Andy Social Podcast is up and features Mat Maurer of Mortal Sin! Listen on Apple, Android, YouTube and https://t.co/T0I2KLxt71 #PodernFamily #mortalsin #thrashmetal pic.twitter.com/zHlKLN3gLU

— Andy Dowling (@AndyDowling) November 30, 2017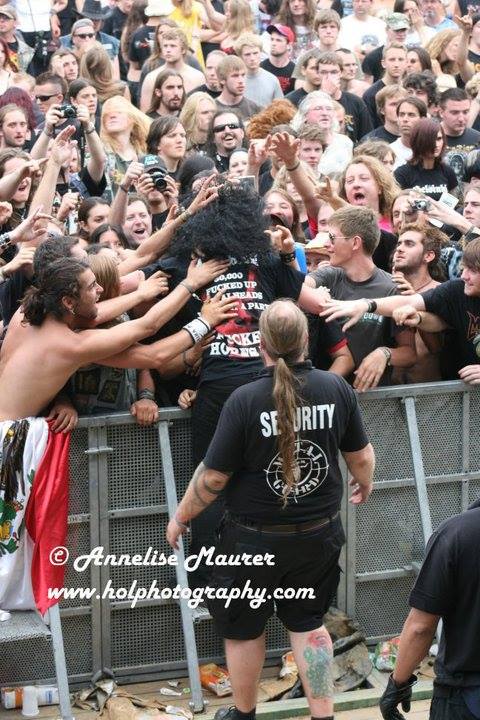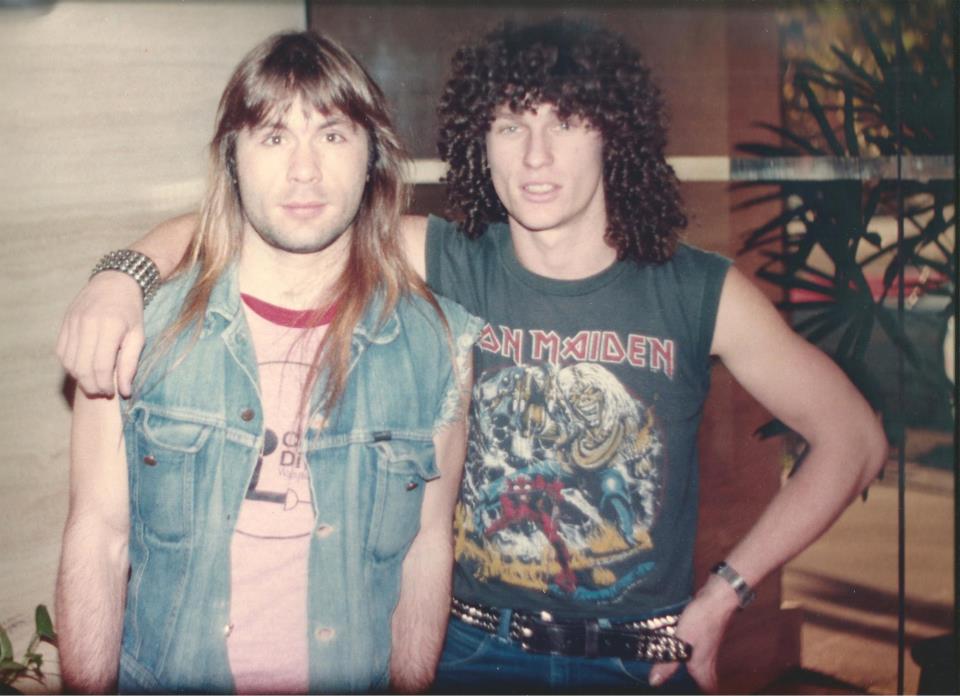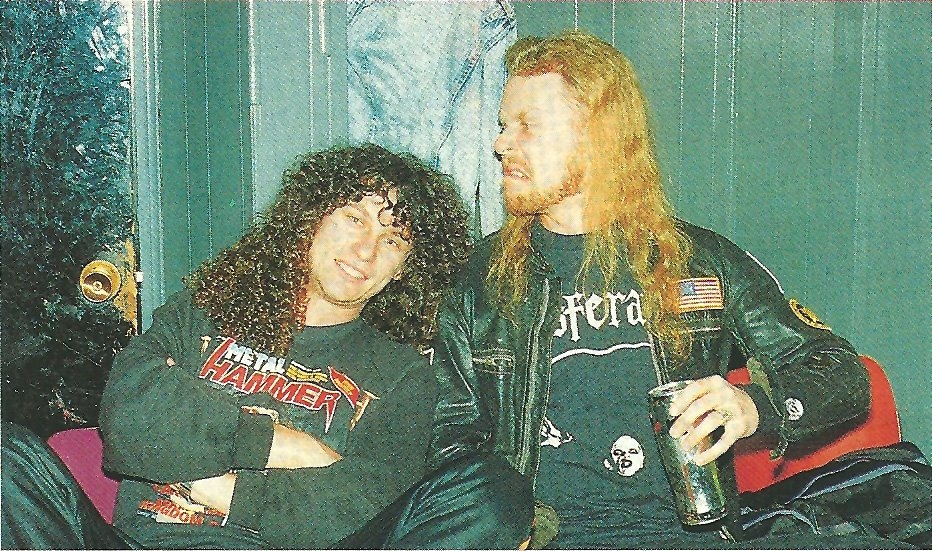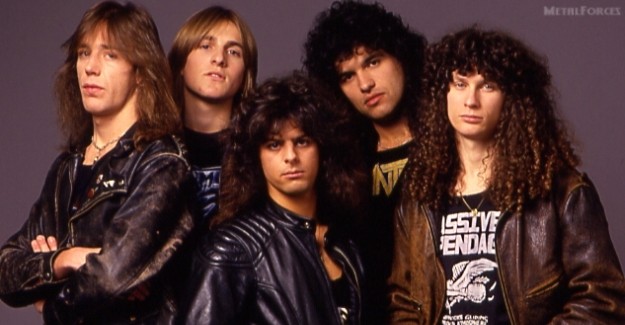 Mortal Sin 1989 (l-r) Wayne Campbell, Mick Burke, Andy Eftichiou, Paul Carwana and Mat Maurer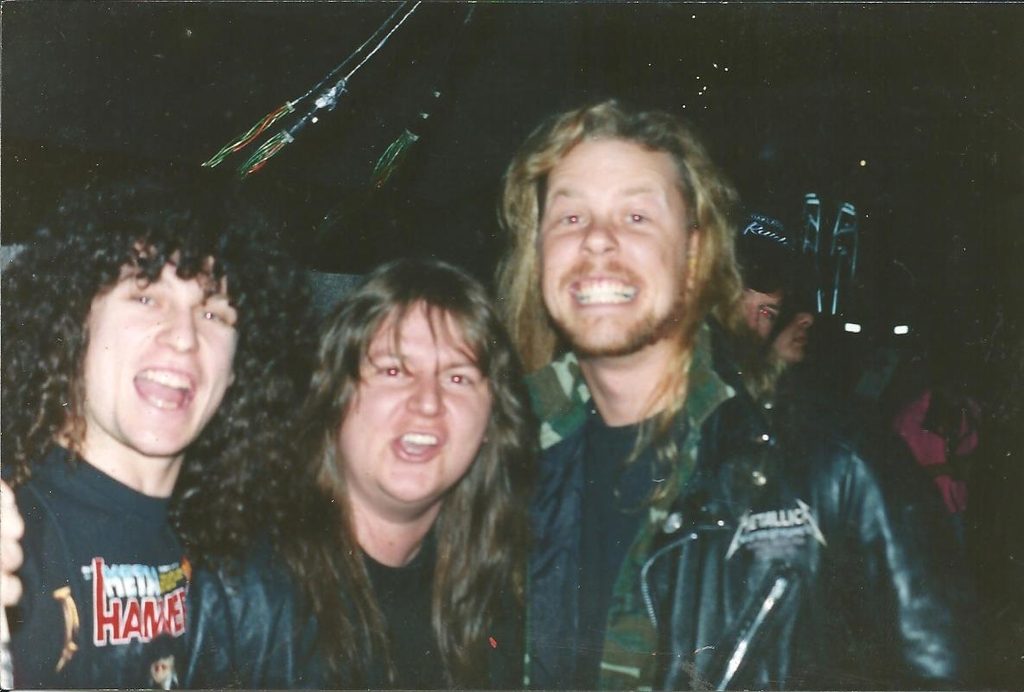 Mat Maurer, Denis "Piggy" D'Amour (Voivod guitarist) and James Hetfield; San Francisco 1990