A return guest from episode 11 of the podcast, Steven Ryan is (in my opinion) a property investing tycoon. He now owns 4 properties in Sydney and Brisbane totalling close to 3 million dollars. All achieved that originated from a single income.
Since we last spoke in 2015, Steven has built his mortgage broker business, Interstellar Finance and helped many people pursue their property goals. Winning the Investor of the Year award in 2015 through Your Investment Property Magazine and enjoying many accolades along the way, Steven recently made the decision to make a dramatic pivot, pack his belongings up and grab a one way ticket to Lima, Peru. He has no idea when he will back.
After reading Rolf Potts book Vagabonding, Steven felt inspired to take on the next chapter of his life by travelling to South America and expanding his experiences outside of what he has achieved back home in Australia.
I caught up with Steven a couple of weeks before he was due to jet off (he hadn't booked a ticket yet but said as soon as he had tied up the past items at home he would book the next available flight out). We spoke about what he's achieved since we last spoke, the property market now, his outlook on life and what he hopes to get from his upcoming vagabonding adventure.
I've known Steven for about 12 years from both being in the local Sydney metal scene and he's since gone on to help Jess and I buy our first house and guide us through a lot of the confusion that the property market can bring. To see the dramatic changes over the last decade and to see this next huge chapter unfolding is incredibly inspiring and hopefully others will take something from his story so far.
Show notes
Follow Steven Ryan on Linkedin | Twitter | Instagram |
Interstellar Finance
Check out Steven's book recommendation Vagabonding by Rolf Potts
Book recommendation from me – The Art of Travel by Alain de Botton
Article – Investor of the Year Awards 2015: Steven Ryan (Your Investment Property Mag)
Article – How a blank cheque secured me a bargain in Sydney (Which Investment Property)
Aussie Firebug Podcast featuring Steven, episode 6
Sponsor of this week's podcast 'Design by Jaiden' – Want a free custom album/merch artwork design? Review the podcast somewhere on the internet and send me a link by Sunday May 6th and you will go into the running to win a free design!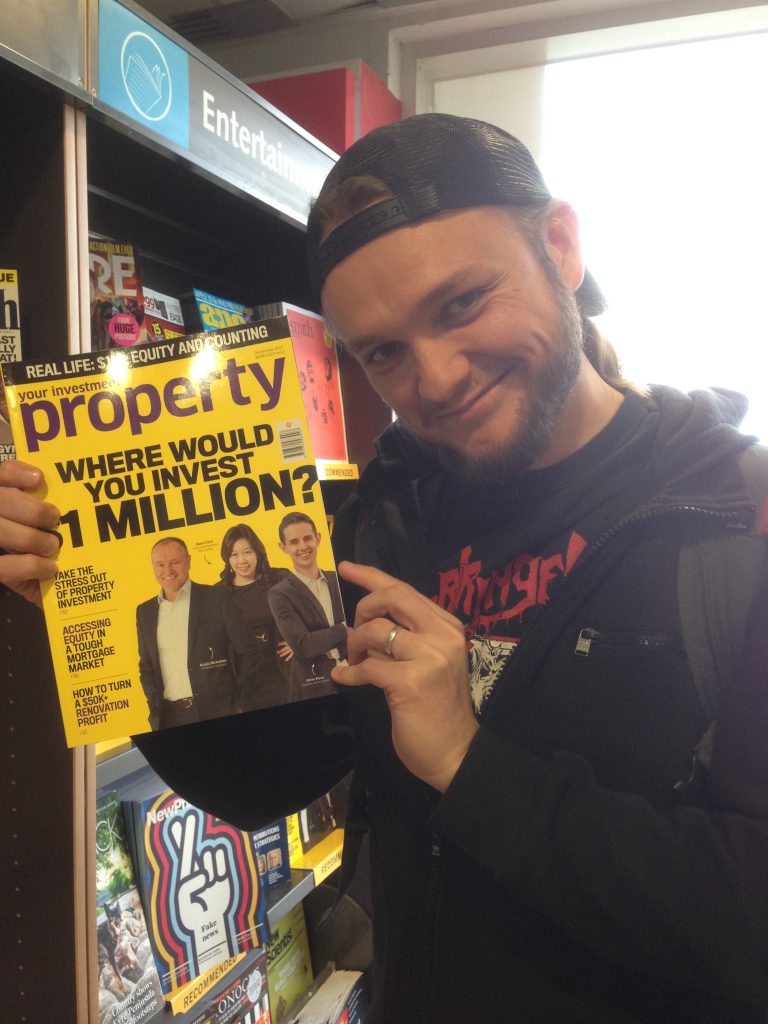 Taken from Your Investment Property Magazine 2015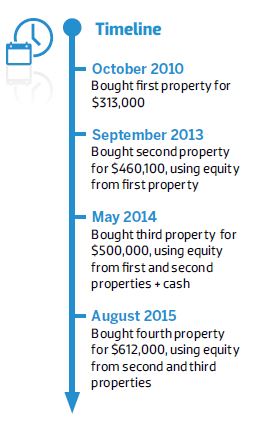 Taken from Your Investment Property Magazine 2015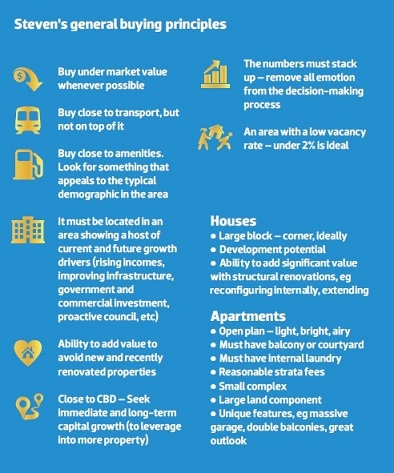 Taken from Your Investment Property Magazine 2015