Dave Balfour might be the most 'metal' person I know. In fact if there was a measure of ones metalness (sure, that's a word) Dave would be at the highest measure of 666 out of 666.
In all seriousness and cheesiness aside, Dave has been carrying the flag for a significant part of the Sydney metal scene for almost 15 years under the banner Metal Evilution, hosting countless local shows for Sydney, interstate and even international bands.
Dave's reputation amongst many in the metal scene is held in high regard and most Australian metal musicians have either met, know or have played one of Dave's shows.
In 2012 Dave created the Steel Assassins True Metal Festival held annually in Sydney over 2 days on the first weekend of November. Since inception, Dave has gradually built and improved year on year to what has now become a local favourite and draws crowds from not only across the country but also internationally.
I caught up with Dave just before he was about to head off to Germany to attend the Keep it True Festival which has inspired a lot of what Dave has done with Steel Assassins. We spoke about the evilution (sorry, had to do it) of the Steel Assassins Festival, his love of metal, this years fest which features LORD as one of the headliners and how he is hoping to not only highlight some Australia's best bands in the genre but also give opportunities to younger up-and-coming bands so that the next generation continues to embrace heavy metal music.
Tickets for the 2018 Steel Assassins Festival will be on sale soon and the page will be updated once they have been released. In the meantime, reach out to Dave and check out the Festival via the links below.
Show notes
Follow Dave Balfour on Facebook
Learn more about Steel Assassins on Facebook
Metal Evilution Bookings on Facebook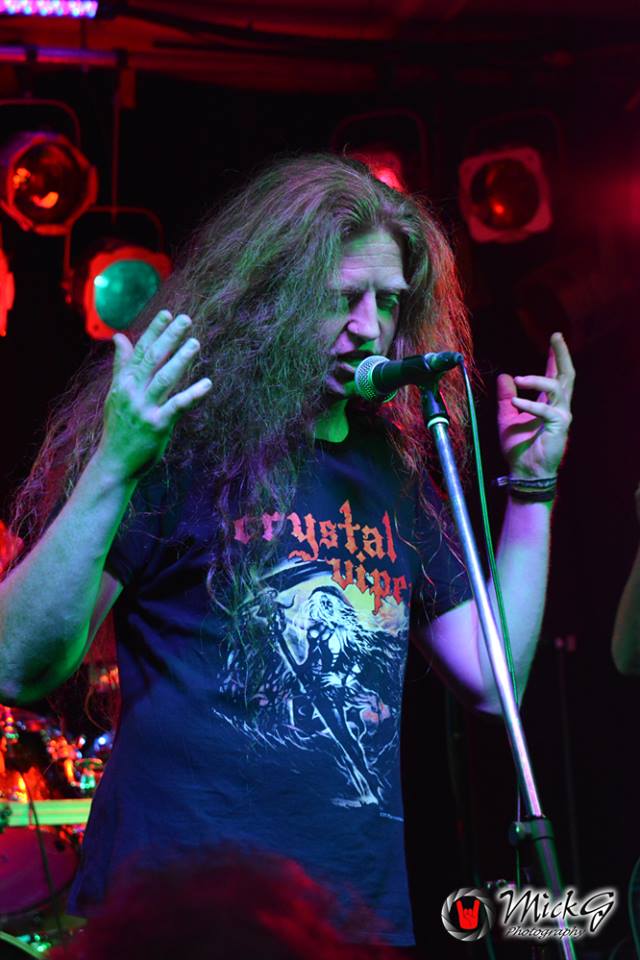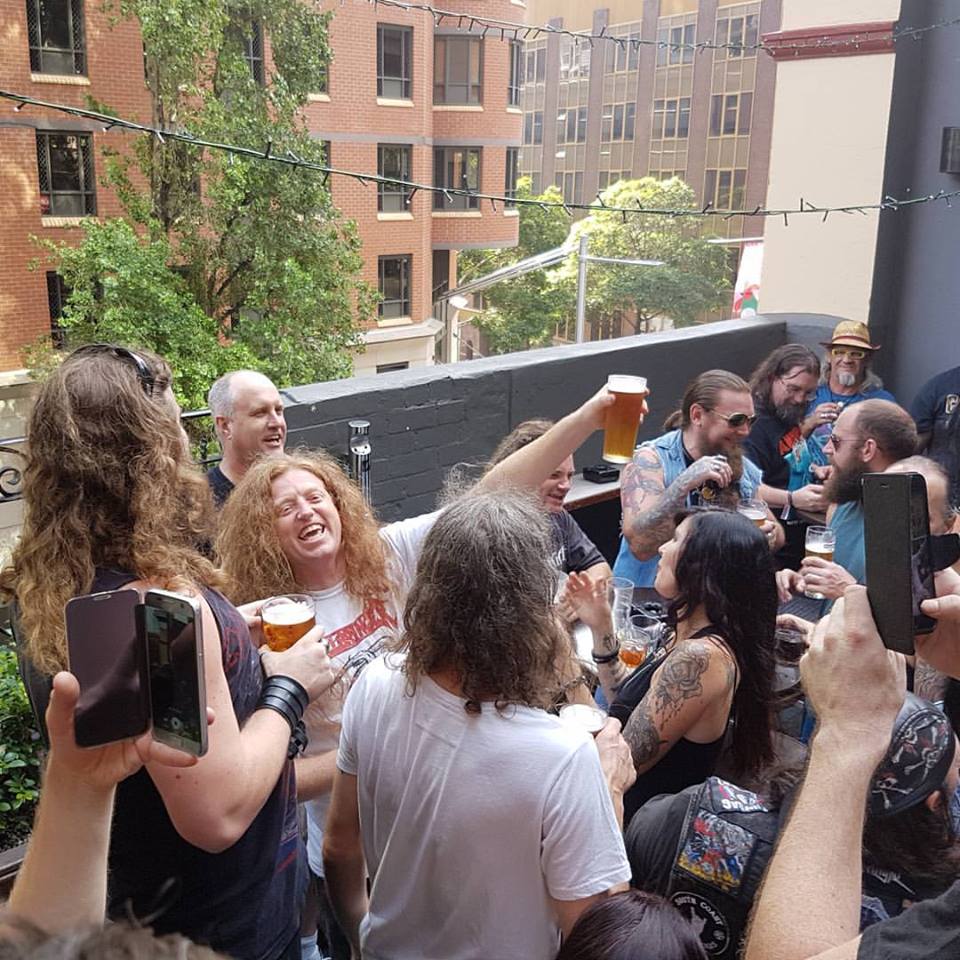 Dave at one of the many Sydney metal meet ups that are held each year at Utopia Records and The Belvedere Hotel in Sydney's CBD.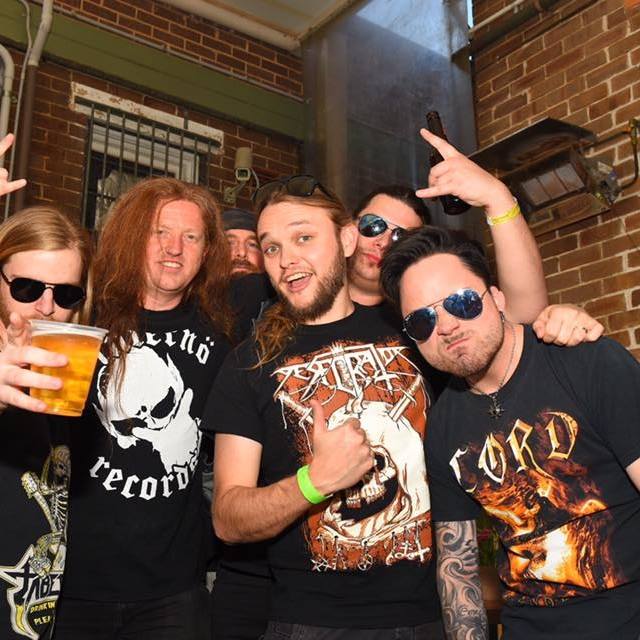 Yours truly with Mr Balfour. L-R Andrew Morris (Espionage), Dave Balfour, Mark Furtner (LORD), Denis Sudzuka (Espionage) and Jerry Zahija (Carmeria/Requiem of the Damned)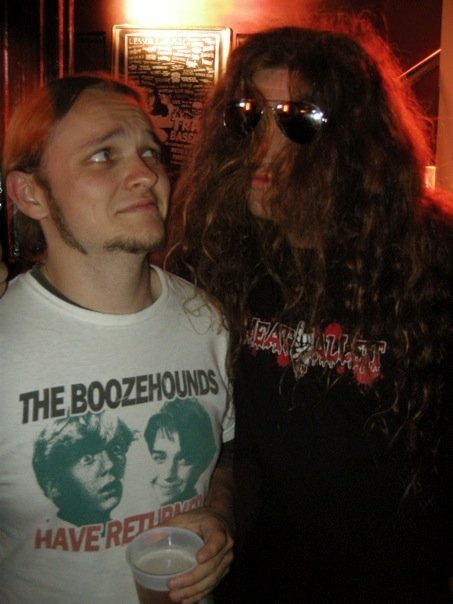 Somewhere in the depths of Sydney's nightlife approximately 10 odd years ago