Riley Strong is the Max Rockatansky of Australian metal. Patrolling the desolate regions of the globe maintaining heavy metal law and order. Over the past several years alone, Riley and Desecrator have completed extensive touring of Europe, South East Asia, Russia, Mexico and Brazil. The guys are 'do it yourself' champions and have taken action while many others have sat back waiting for the perfect opportunity to come their way.
Hard work certainly pays off with the guys getting an invitation from their mates in Airbourne to jump on board their European tour in 2017 which took them from playing smaller clubs to larger halls in front of upwards of a couple thousand people a night. The tour proved to be perfect timing with their release of 'To The Gallows' being released a few months prior – Their first ever studio album after close to a decade of being a band.
Riley and I chew the fat about touring around the globe, their 5 year plans as a band, the dedication and focus he has placed on Desecrator including his outlook of creating opportunities rather than waiting for them.
Bands and musos – Take notes. There is some great band talk in this episode from one of the harder working musicians in Australian metal.
Check out Desecrator and their latest album 'To the Gallows' via the links below.
Featured photo by Hughes VanHoucke
Show notes
Follow Riley on Facebook | Instagram
Check out Desecrator via Main Website | Facebook | Instagram | YouTube | Twitter |
Buy Desecrator's 'To the Gallows' HERE and merch HERE 
Shout out segment of the podcast – Andrew Hanson – Check out his music production business in Sydney Xela8 It.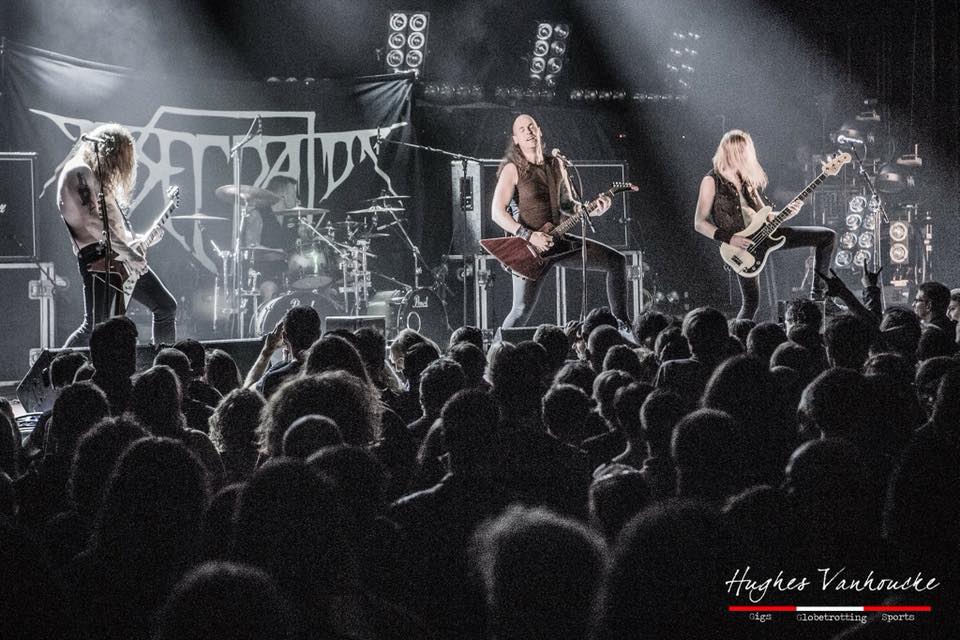 Photo by Hughes VanHoucke