Blasphemy is a word that comes to mind when you think of Hobbs Angel of Death. inverted crucifix's, satanic themes and sacrilegious lyrics often intimidate the uninitiated or those unfamiliar with metal.
Dig beneath the surface and you find a dedicated, genuine and compassionate front man in Peter Hobbs. While it might conflict the image of the band and Peter's persona for some, Peters true nature is a correct reflection of the achievements, resilience and longevity of Hobbs Angel of Death.
Formerly playing in Tyrus in the early 80s before forming Hobbs Angel of Death in 1987, 30+ years on sees Peter make some big adjustments due to a recent heart diagnosis. The news has resulted in the band announcing their last ever Sydney show (2 Nov 2018 at the Steel Assassins Festival – More info here) and having a number of priorities shifting.
Peter and I jumped between the various moments of the band's history, the perception of Hobbs and his on stage persona, his own change of perspective over the years and life as it stands now.
I've been lucky to know Peter for a few years now and I feel fortune to be able to have him on the podcast to talk about music and just life in general. There's no doubt a number of great life lessons and learnings that will from this conversation and I hope that you guys get as much out of this as I did.
Follow the links below to check out Hobbs and if you want to see their last ever Sydney show, click here for tickets.
Show notes
Follow Hobbs Angel of Death via Facebook | Store | Hells Headbangers |
Steel Assassins Festival – Nov 2 and 3 (Headlined by Hobbs Angel of Death and LORD) – TICKETS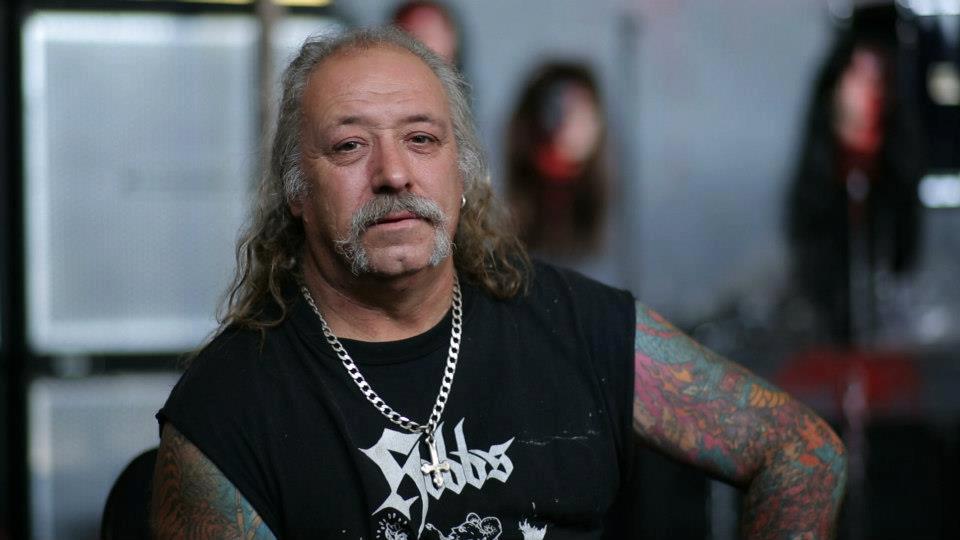 Screen grab from Metal Down Under Documentary – Watch HERE