Patience can pay in dividends and Doug Dalton is certainly no stranger of playing the long game to reap the rewards.
Killrazer are set to shortly release their first full length album since forming in 2005. A long time coming right? With almost 15 years of loyal fans supporting the band through thick and thin, Doug is ready to throw fuel onto the fire and give these tried and tested live songs the spotlight they deserve.
The upcoming new album will be a culmination of songs forged through years of touring, line up changes, personal adversity and no doubt some inspiration from Doug's earlier days in the classic Australian metal band Grungeon.
As you can see, this has taken a hell of a long time and while Killrazer went through a number of twists and turns over the years, Doug has kept busy with forming his touring and merchandise company Hardline Media.
Hardline Media have been bringing touring artists to Australia and New Zealand since 2009. First starting with Paul Dianno and Malevolent Creation and with this year alone already adding Venom Inc, Destruction, Sabbat, Pain and Therion to his list of successful tours.
No matter what has happened over the years, Doug has continuously contributed and slugged his guts out for Australian metal fans either through his own song writing, helping bands with merchandise or bringing out some of the worlds best bands in the genre.
When one project slows down, there's always another to jump onto. No rest for the wicked!
Doug has been consistently requested by you, the Andy Social listeners, all as a guest for the podcast. I was excited to get the chance to talk about everything from Killrazer, playing in a metal band and the challenges of personnel changes, Hardline Media and heaps more. A great guy with great work ethic.
To check out more of Killrazer, chat to Doug or head out to any of the upcoming Hardline Media tours, check out the links below.
Show notes
Follow Killrazer via Main Website | Facebook | YouTube |
Follow Hardline Media via Main Website | Facebook | Instagram |  YouTube |
Buy tickets for upcoming Hardline Media tours as well as old tour merchandise HERE.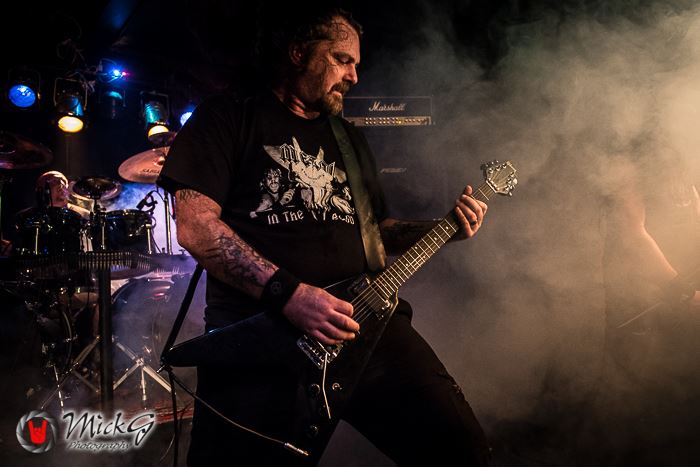 Photo by MickG Photography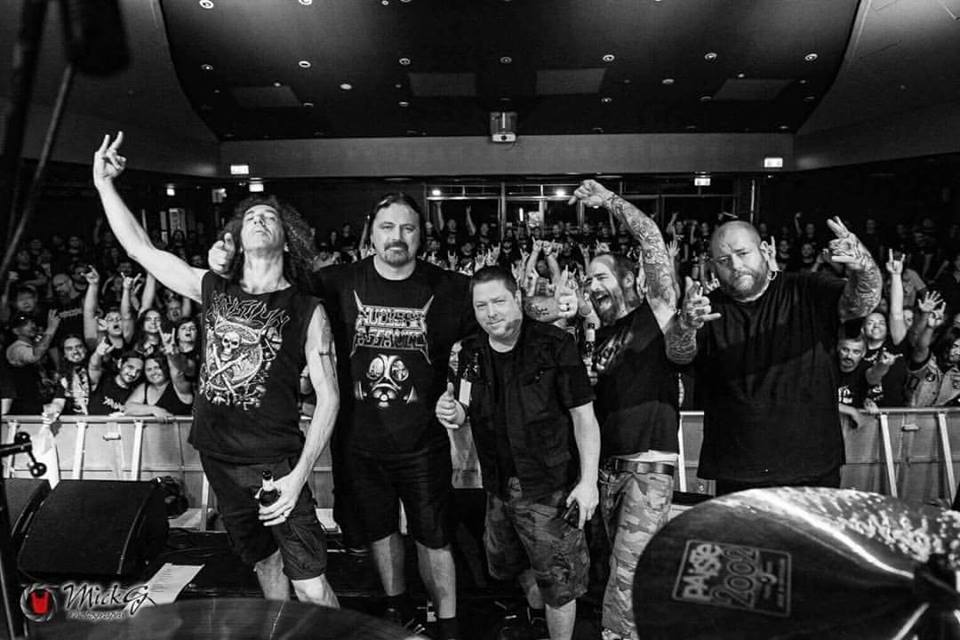 Doug with Nuclear Assault in Sydney – Photo by MickG Photography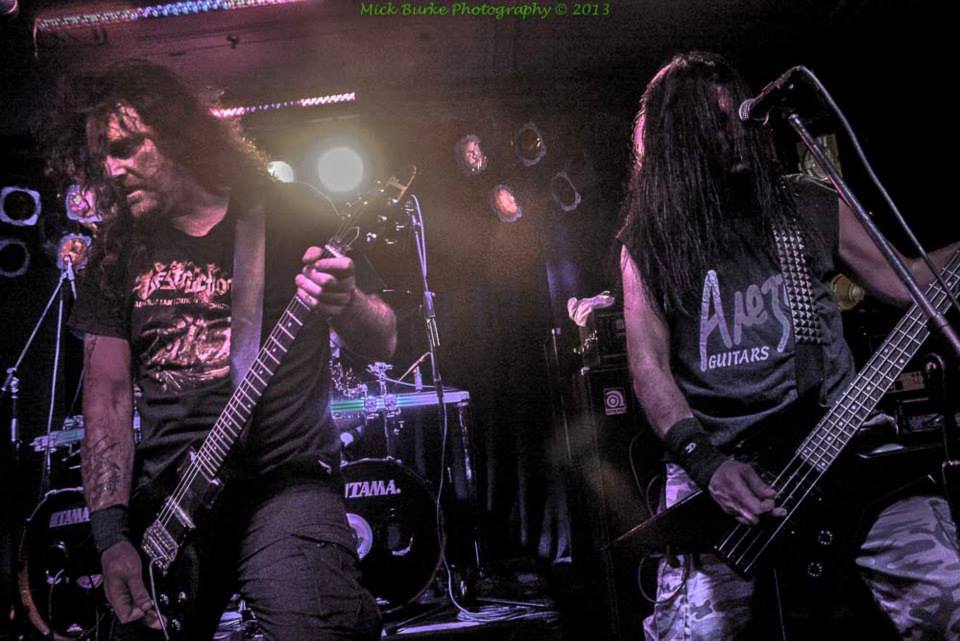 Photo by the late and great Mick Burke