How many people can say that they are working their dream job? Tim Gauci would no doubt have to be one of those who can stake the claim.
Tim is the Product Specialist for ESP Guitars Australia. Not a bad gig to have, especially when you're already a big fan of the brand to begin with.
Tim not only pushes the brand as his day gig, but also puts them into action as the front man for Melbourne metal band Primitive. In a short space of time, the band has released a world class sounding EP and stirred the attention of the wider metal community.  This has opened up a number of big opportunities, most notably at the time of releasing this episode, the band has just finished a tour of Japan with The Crown, Origin and Descent.
Not bad for a band that's only been around for just over a year.
We covered a heap of topics in this chat ranging from visiting Japan, his relationship with the ESP brand, endorsement talk (what not to do and what brands are looking for), his YouTube channel and heaps more.
When it comes to ESP Guitars, Mark, LT and I in LORD are huge advocates. We've been endorsed for over a decade, we have our own signature series axes and have long standing relationships with the brand here in Australia but also in Japan and other parts of the world. We know how well metal and ESP compliment each other, so it's awesome to have a fellow metal musician in Tim pushing the brand here in Australia. Lots of great things to come.
If you want to have a peak into Tim's world, check out all of the links to Primitive, his YouTube channel, ESP Guitars and more below.
Show notes
Follow Tim on Facebook | Instagram | YouTube |
Check out Primitive via Main Website | Facebook | Instagram | YouTube |
Check out ESP Guitars Australia via Facebook | Instagram |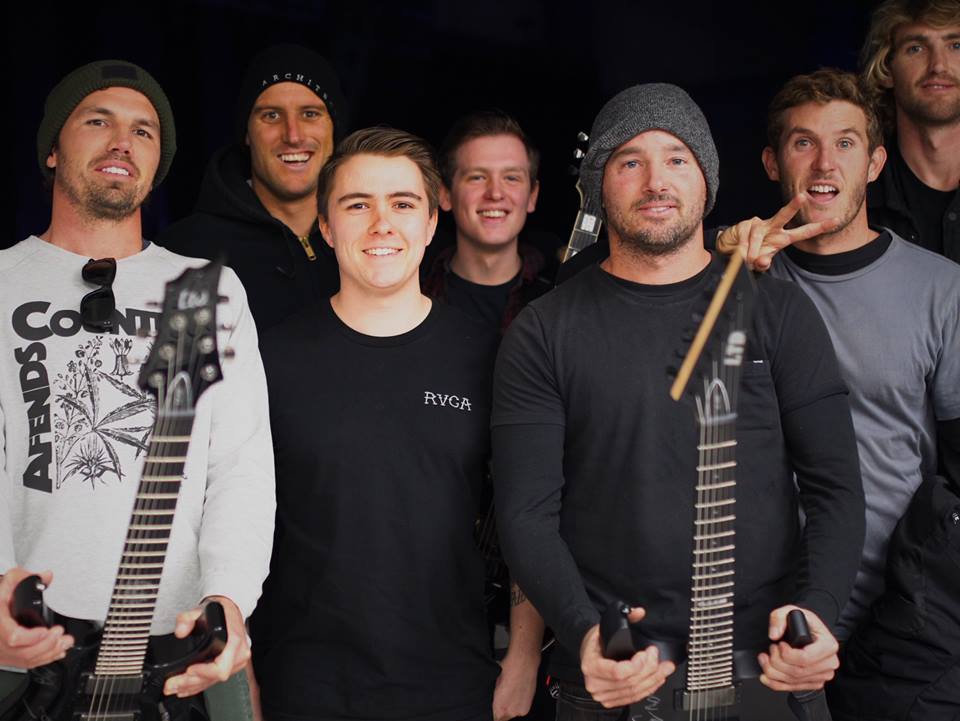 Tim with Parkway Drive