Prarthana (known to many as Prat) is the Social Media Manager for Psycroptic, PR & Assistant for Direct Touring, Assistant for Adversary Studios, Sub-Editor for HEAVY magazine, a blogger, traveller, teacher, and much more.
Born in India but bouncing back and forth to Australia, Prat has been establishing herself as multi-purpose and in-demand personality in both the Indian and Australian metal scenes. When acting as Tour Manager for Psycroptic in India back in 2017, several new opportunities opened up which lead her to the forefront for some of Australia's most exciting international metal tours.
As well as being a bit of a work horse in the music world, Prat is also an English Teacher in Sydney, helping new visitors grasp our difficult and often contradicting language. Mix this in with writing work for the Australian metal press, being on the road for the never-ending amount of tours hitting the country as well as helping out at Adversary Studios, you can see that Prat certainly has her hands full.
We caught up at Adversary Studios just before a drum lesson with one of her bosses, Mr Dave Haley of Psycroptic fame, to talk about growing up in India, her spiritual roots, travelling between India and Australia, writing, relaxing in cemeteries (as you do) and heaps more.
If you want a dose of inspiration when it comes to immersing yourself in the music industry, Prarthana is definitely the person to be following.
Show notes
Follow Prarthana via Facebook | Instagram |
Direct Touring via Main Website | Facebook |
Adversary Studios via Main Website | Facebook | Instagram |
Psycroptic via Main Website | Facebook | Instagram
HEAVY Mag via Main Website | Facebook | Instagram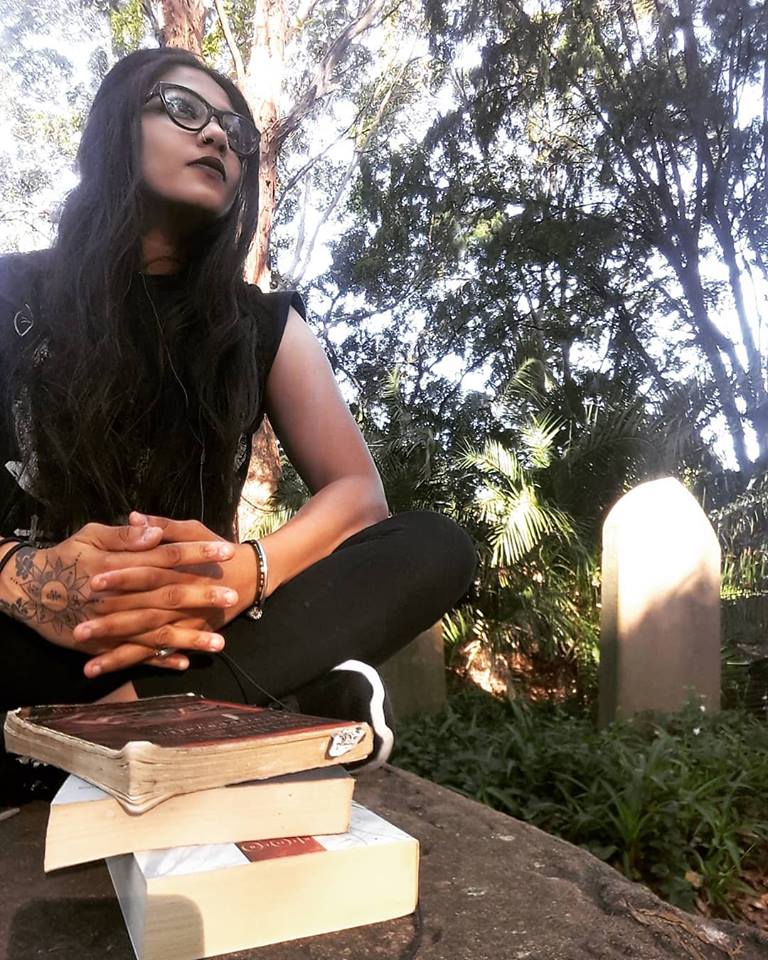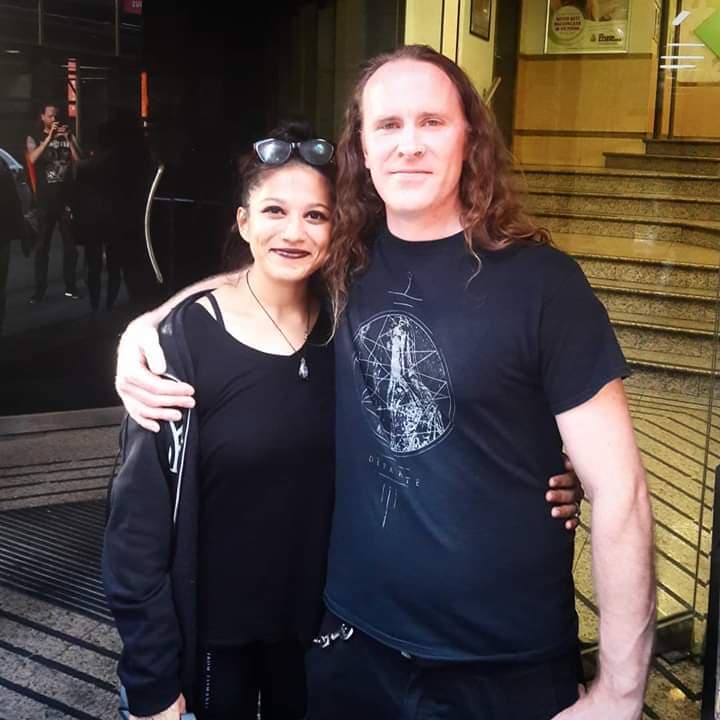 With Dave Haley of Psycroptic