Nadine Champion is a Martial Arts Expert, Author and Public Speaker that has lived a life of growth, adversity and reward. Since an early age, Nadine found an interest in martial arts and while her journey itself has not been a straight and easy path, it led her to work to one of the world's best in Sensei Benny 'The Jet' Urquidez, studying Ukiodkan Kickboxing and become a champion in the sport.
Through adversity comes growth and Nadine has amassed many examples of how true struggle leads to significant breakthroughs. Whether it be tests of physical or mental toughness, Nadine has enough stories to fill a book and well, she did. 10 Seconds of Courage is a autobiographic account of her life to date from living on the streets as a teenager, finding solace in martial arts and relocating the Los Angeles to train with Sensai Benny. There are many moments where Nadine overcomes physical and mental barriers in her journey, including in later years where Nadine's fight with cancer has her facing her hardest and most important battle.
I've seen Nadine speak publicly and was lucky enough to read her book before we got the chance to speak. In our chat, I pick Nadine's brain about a lot of mindset approaches and how her own experiences translate and relate to experiences that we all go through in every day life. Nadine's mission is to help as many people find their own 10 seconds of courage to reach their highest potential. Her message has seen her speak all over the world, including TEDx Sydney where Nadine in fact needed her own 10 seconds of courage to take the stage.
This is an inspiring story of someone who has lived an extraordinary life and continues to push herself to be the best person that she can, no matter how many challenges are in the way. I'm sure that we can all relate to times in our lives where we've felt like giving up. This is why Nadine's story is so relatable and so important.
To learn more about Nadine and pick up a copy of her book 10 Seconds of Courage, check out the show notes for all of the details.
Show notes 
Follow Nadine via Main Website | Facebook | Instagram | Twitter | Linkedin |
Grab Nadine's Book '10 Seconds of Courage' HERE.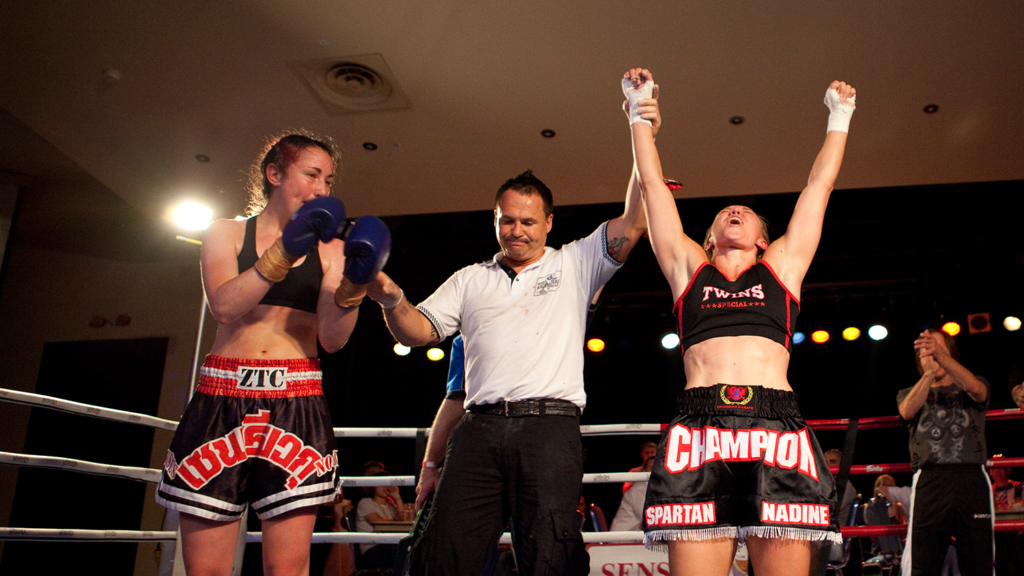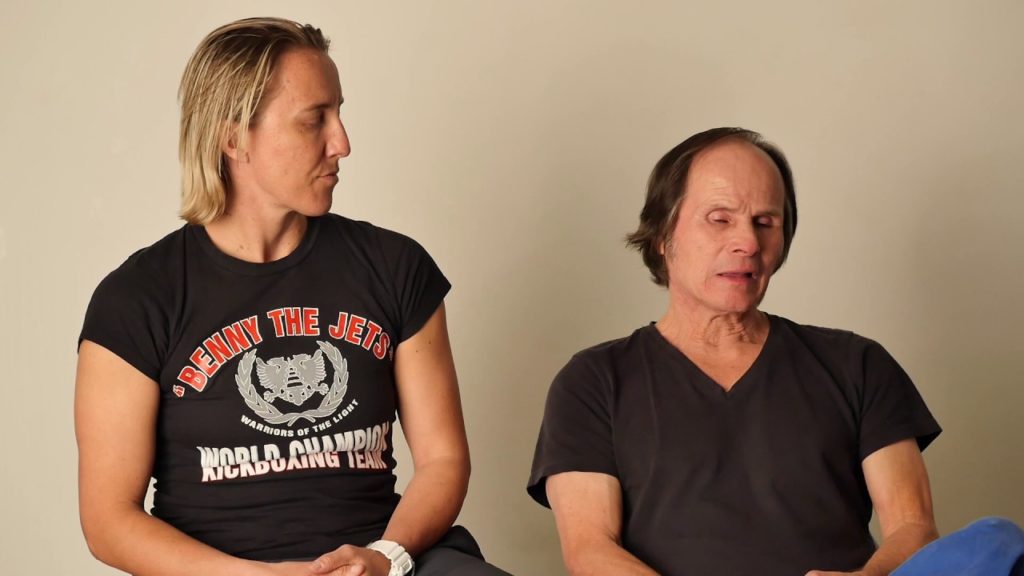 Nadine with Sensei Benny "The Jet" Urquidez