Ever thought about just shutting up shop and hitting the road? It would be nice, but there are always things to worry about. Jobs, friends, relationships, money and so many other factors that stop many of us from taking the plunge and venturing into the wide world.
A couple of years ago, Josh and George made the decision to pack in their jobs and begin a series of lengthy trips to explore the world and meet new people. To combat the challenges of financially staying afloat, the guys took up busking along with video work and a number of other odd jobs/services to make ends meet and help fund them in their travels.
It's not always glamorous, but the experiences they've been able to have so far are priceless.
Using their creativity and resourcefulness Josh and George have been able to spend a month in Singapore, 5 months in Malaysia, 2 months in South Africa and have done one and a half laps around Australia. Impressive stuff, but it's only just the beginning.
Along the way, the guys have decided to document their travels in a number of different ways on social media to help others do the same thing. The Buskers Guide was launched and it has become a respected resource for travelling busking musicians, as well as a portal for travellers in general to discover and learn how to see this amazing world of ours on a shoe string budget.
In this episode, I spent some time catching up with Josh to talk about the adventures they have had to date, challenges he's experienced getting started, the art of asking and also their future grand plans.
This is another inspirational chat which shows that there are many ways to live and connect with people. If you're stuck in the daily grind and getting anxious to make a big change, this might be the episode for you.
Support Josh and George by subscribing to their social media channels and reaching out to say hi!
Show notes
The Buskers Guide – Main website, Facebook, Twitter, YouTube, Instagram
The Buskers Guide – Play to Stay in Australia guide
Article – Interview with Olayo Reynaud from Spain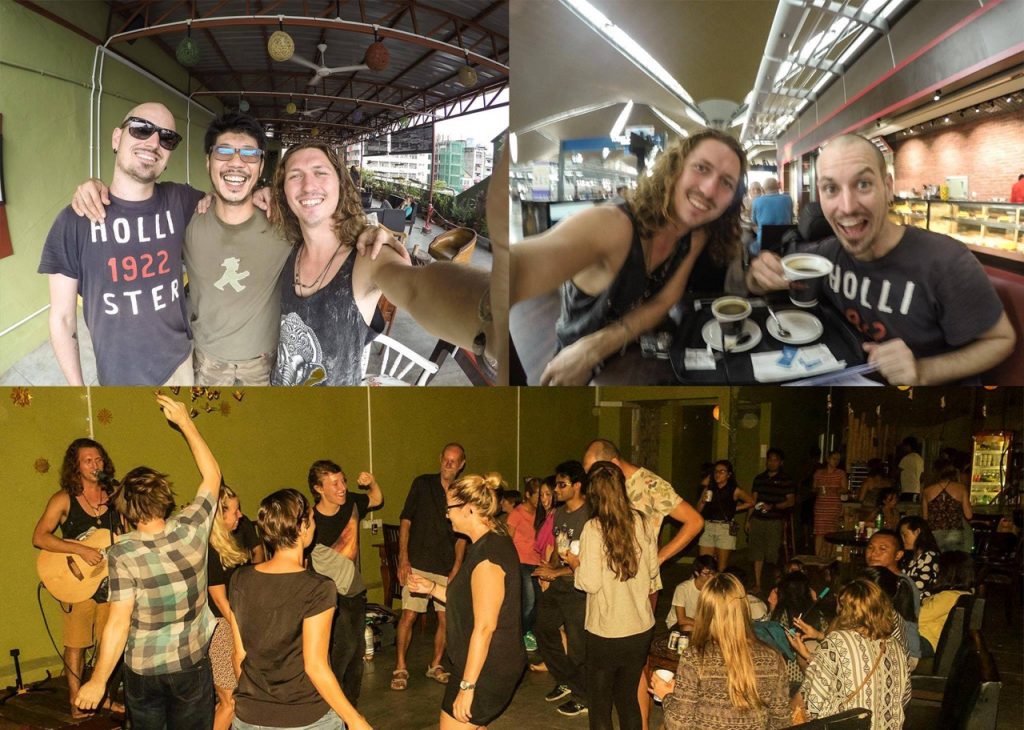 Josh and George and the hostel owner from Kuala Lumpur, also a shot of the bar in action.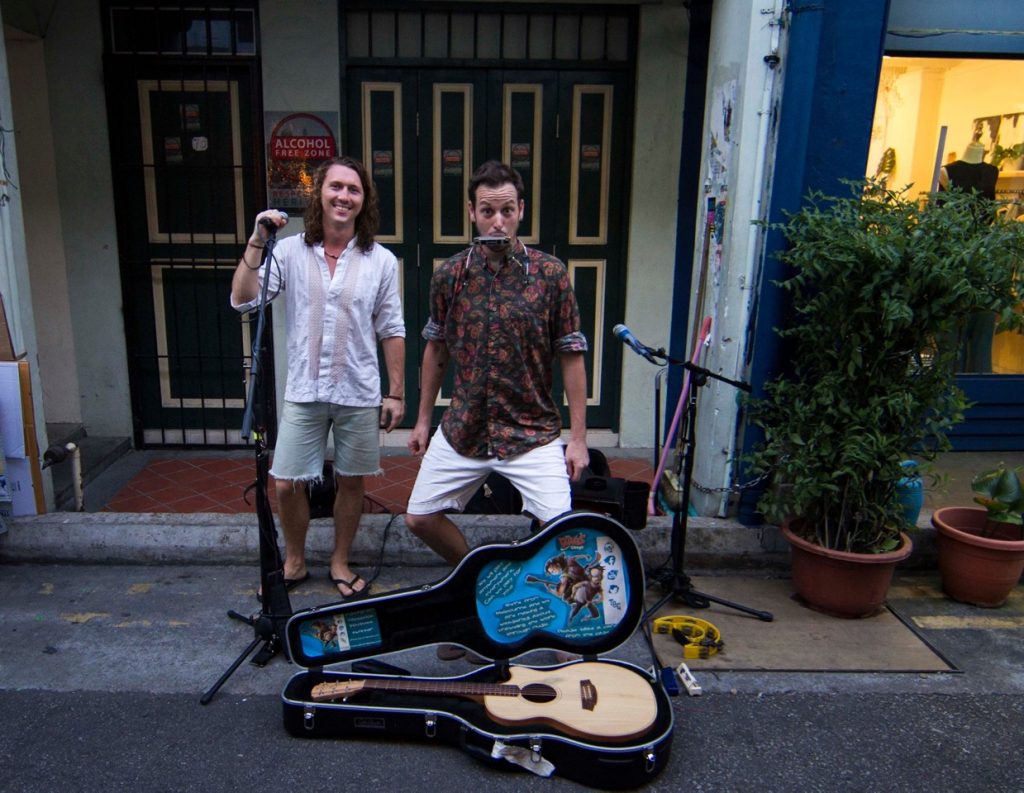 Busking on Haji Lane, Singapore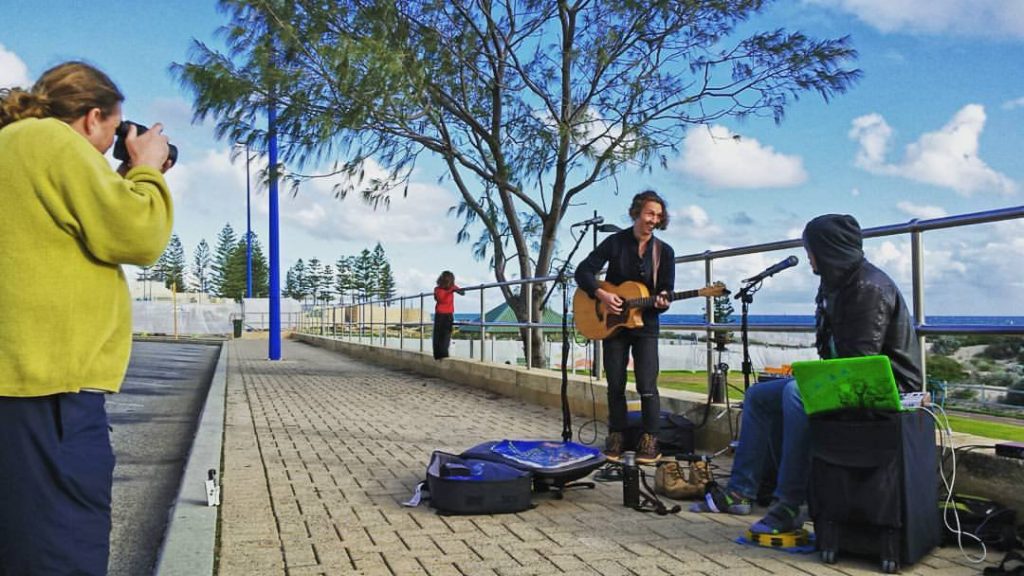 Busking at Scarborough Beach in Perth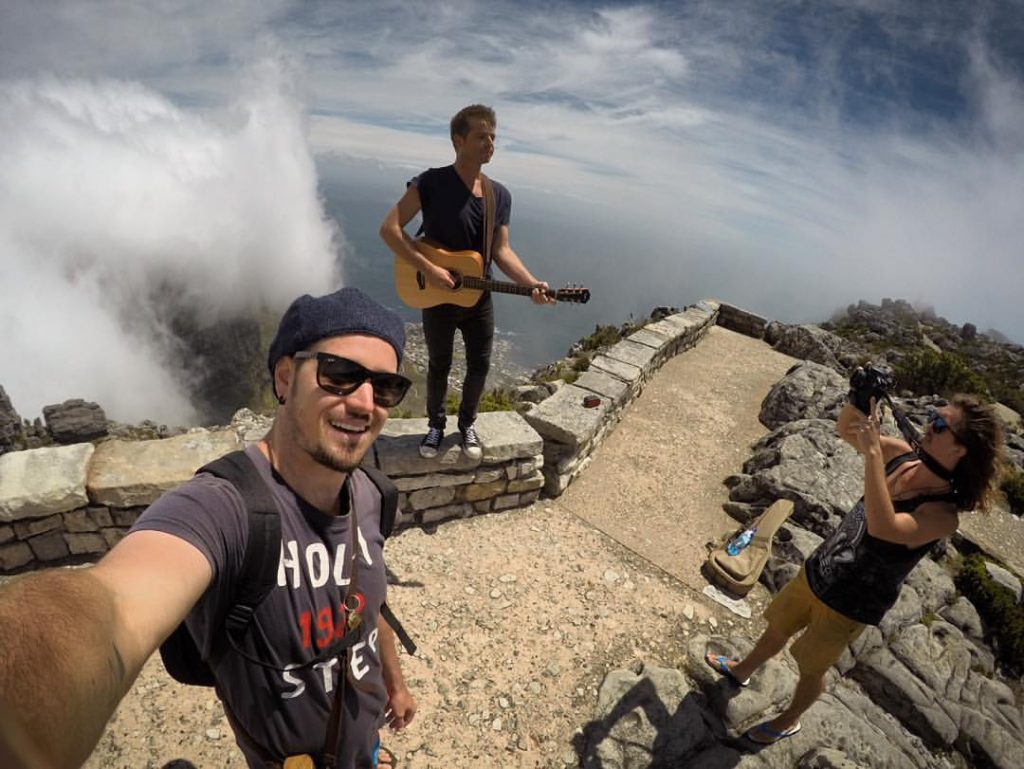 Shooting an impromptu film clip for Josh Johnstone on Table Mountain, Cape Town