Dinosaurs right?! I think everyone has a fascination with these ancient creatures, however many of us know nothing more than what has been portrayed in pop culture such as Jurassic Park, toys on the shelf in a department store, Dino-Riders (remember them?!) and whatever books we were shown as a kid. At least, that's all I knew!
Enter Dr Steve Salisbury. A man who has been referred to by some as a Dinosaur Hunter but more formerly identified as a Palaeontologist. Steve does a lot of his work through the University of Queensland as a Senior Lecturer as well as a Research Associate at the Carnegie Museum of Natural History in Pittsburgh, Pennsylvania.
Steve is legit.
Dr Salisbury completed a PhD on crocodilian locomotor evolution (what? don't worry, I ask him!) in Germany and the UK before returning to Australia to help discover one of Australia's largest dinosaurs at the time, Elliot the Sauropod.
Since then, Steve has travelled extensively to continue his research on the evolution of Gondwanan continental vertebrates (it's ok, we cover this as well!) and most recently helping to discover Plesiosaur skeletons in Antarctica as well as some of the world's largest dinosaur footprints in the far north-western region of Australia.
As always, I'm completely out of my depth but I had a hell of a lot of fun asking Steve a bunch of stupid questions to feed my child-like curiosity. I even threw some dinosaur conspiracy theories at him for entertainment value.
Please reach out to Dr Salisbury through the links below and hopefully we can encourage more people to develop an appetite to understand and appreciate more of our ancient past.
Show notes
Discover more about Steve Salisbury – UQ Profile | Twitter |
The Dinosaur Lab at the University of Queensland HERE.
Article – Australia's 'Jurassic Park' the world's most diverse – University of Queensland
Article – Australia scientists uncover dinosaur footprint that may be world's largest – Reuters
Article – Dinosaur foot reconstruction fuels Cretaceous footprint debate – Cosmos Magazine
Article – Brisbane dinosaur hunter finds plesiosaur skeletons in Antarctica – The Brisbane Times
As mentioned in the episode, check out The Hypothetical Institute Podcast (co hosted by Andrew Saltmarsh previously feat EP87) – iTunes | Stitcher | Podbean | Facebook | Twitter |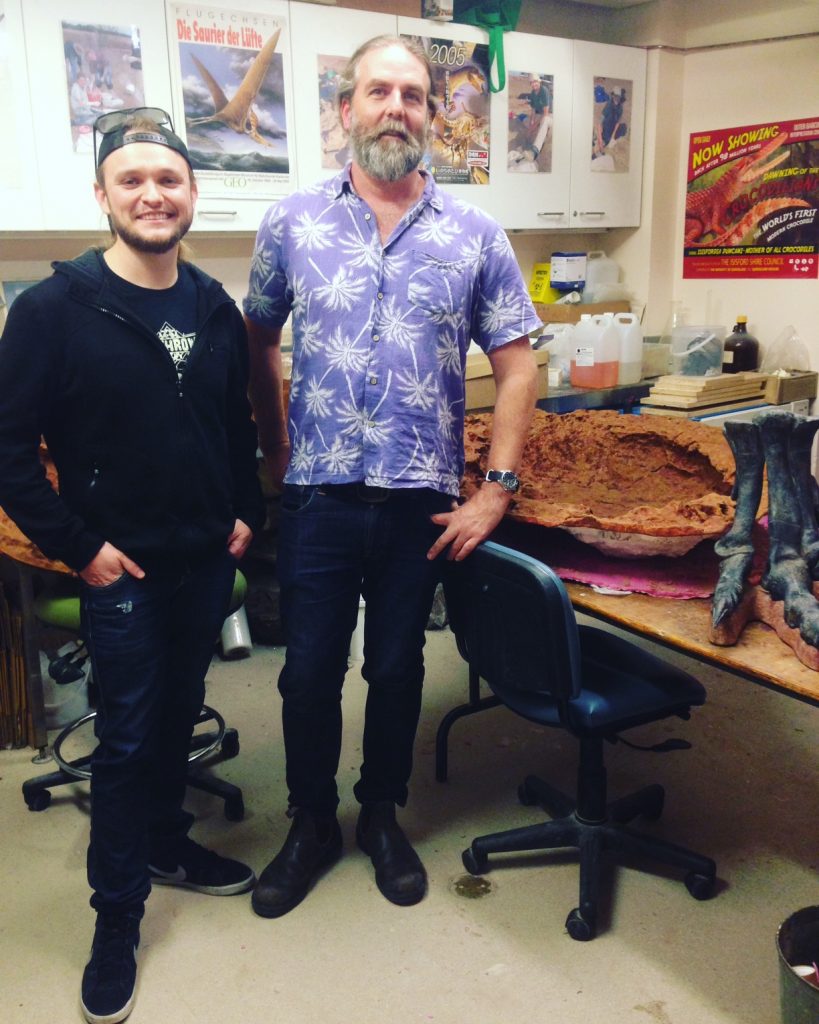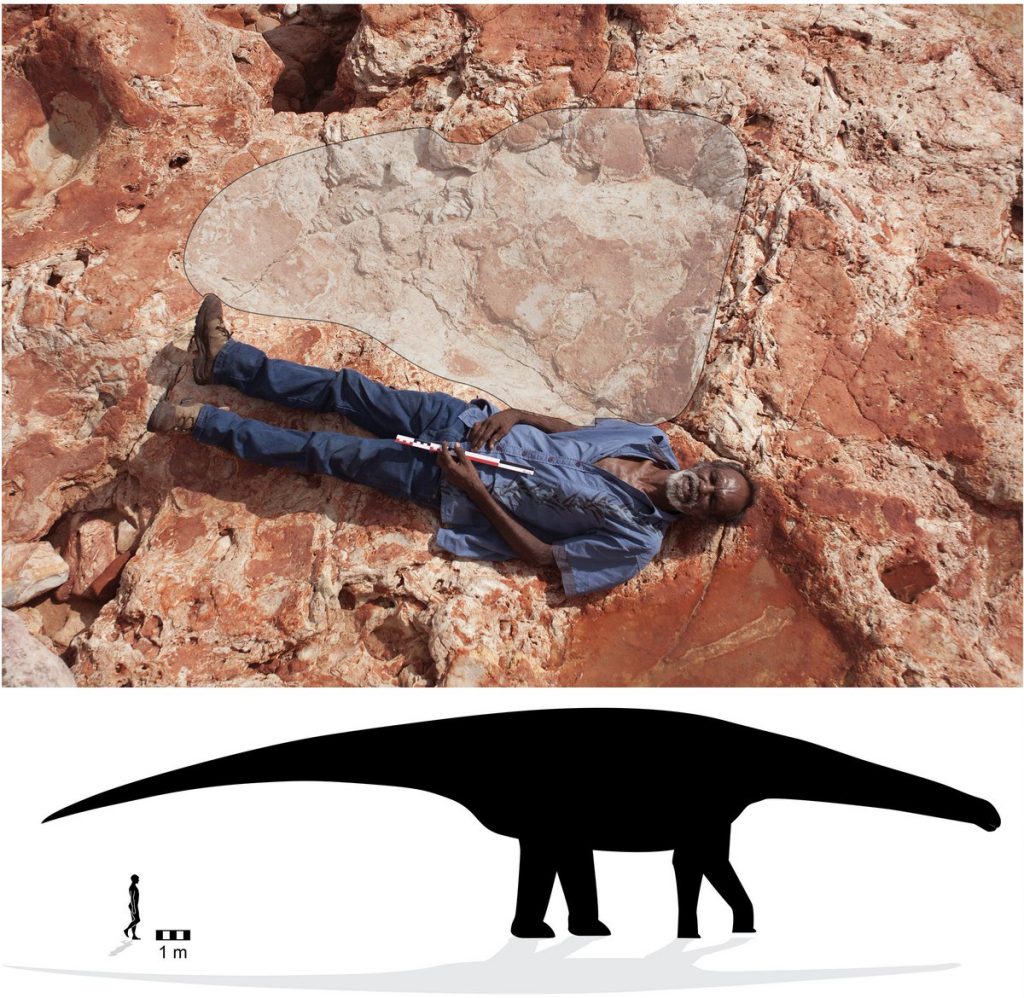 Law Boss Richard Hunter and a 1.7m sauropod track in the Walmadany area in Western Australia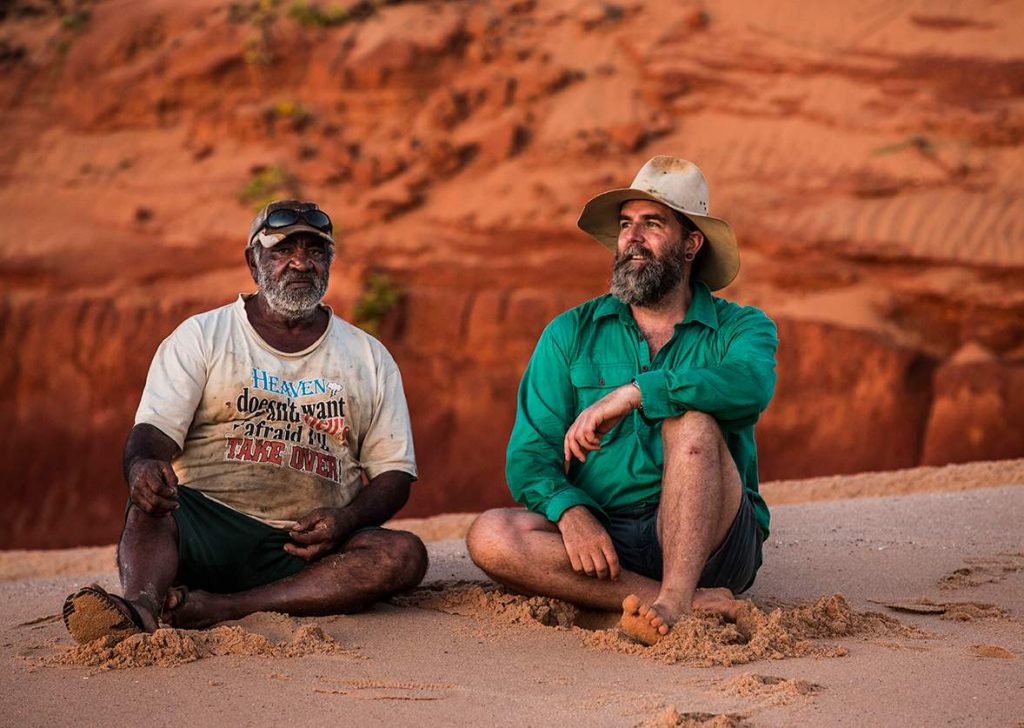 With Goolarabooloo Law Boss Phillip. Roe Image by Damian Kelly.